Home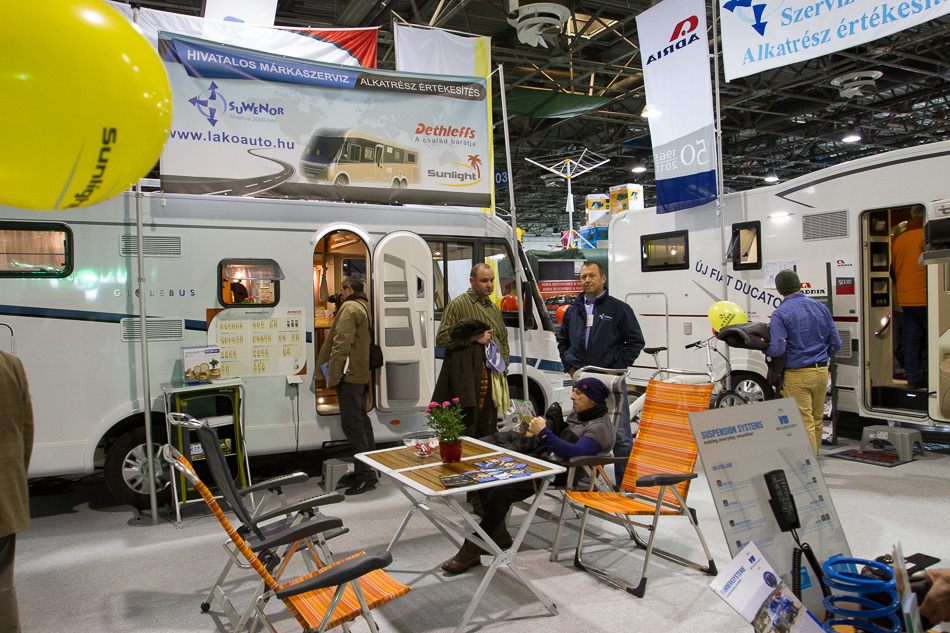 Caravan Salon on TRAVEL Exhibition!
39th Travel exhibition, Hungary's season-opening tourism exhibition will be organized between 3-6th March 2016.
This year, Caravan Salon, presenting the widest range of caravans and trailers of Hungary, will take place at pavilion A, the greatest pavilion of HUNGEXPO Budapest Fair Center. Besides the caravans, all camping equipment and camping related accessories are waiting the visitors as well as Hungarian Camping Associations.
TRAVEL EXHIBITION
The Olympic Games will be the key event of the year in 2016.
The visitors will meet their favourite popular sports and Hungarian athletes. We will bring the world's most important event within reach for our visitors.
If it's Brazil and Rio de Janeiro, then it's the carnival.
Carnival cars and dancers promise a magnificent atmosphere. Our visitors can enjoy a parade in 2016. Among other programs, Hungarian and international carnivals and festivals will be showcased at the exhibition.
Our most attractive offer: Win a dream journey to Rio de Janeiro!
Our quiz with the jackpot of a dream journey is an efficient visitor attraction tool. Research findings show that nearly half of our visitors participated in this exclusive game for holders of commercially sold tickets. We will continue in 2016: the jackpot will be a trip to Brazil.
Hungarian Guest of Honour: Budapest
Professional Guest of Honour: China
Cultural Guest of Honour: Brazil
---
Travel Exhibition 2015 in motion
The ticket is valid for the following events:
Caravan Salon
Afrika Expo